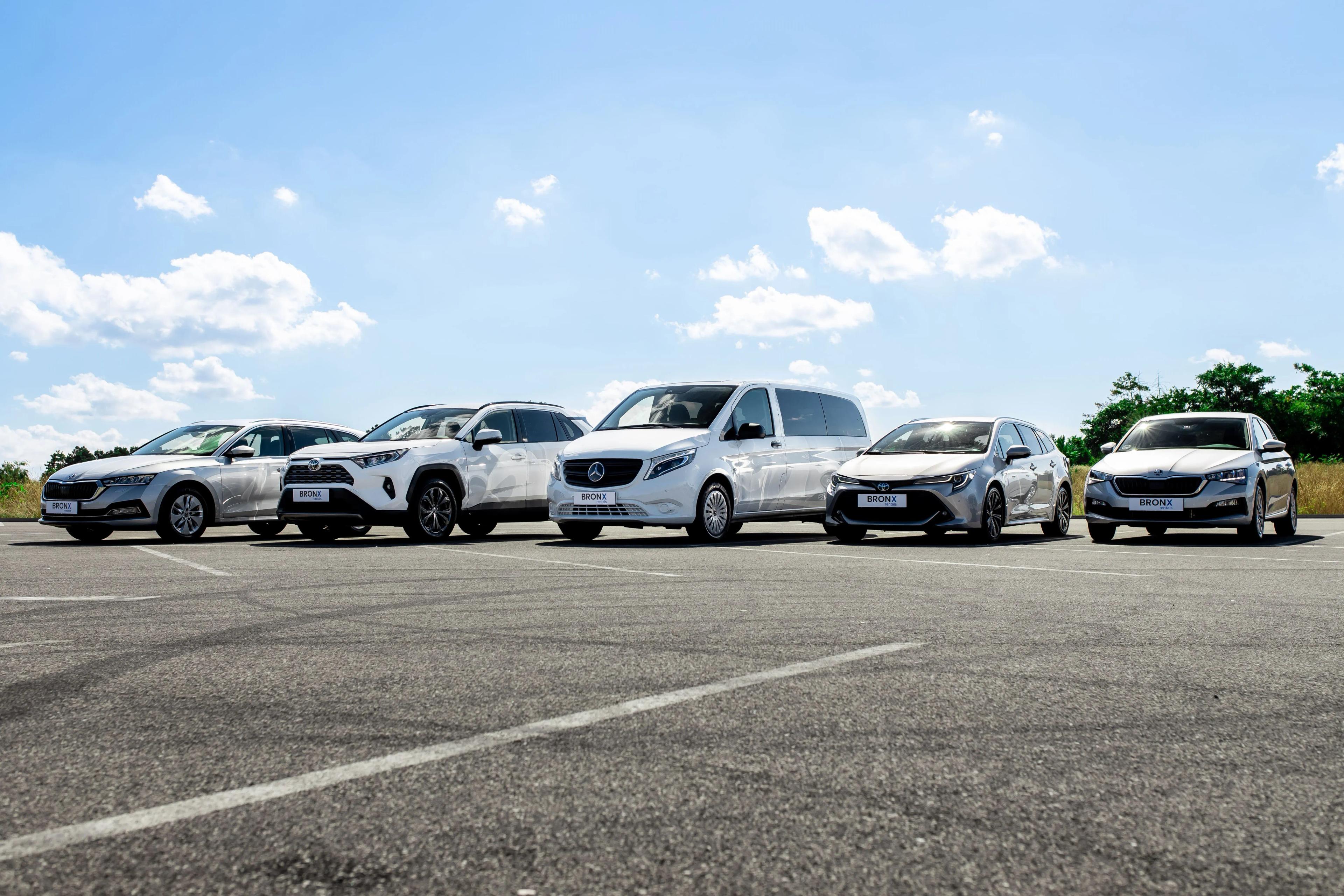 About Us
"Renting a car from Bronx is as easy and enjoyable as driving your own car."
Deciding to rent a car when traveling should not be a stressful decision. When you rent a car in Austria with Bronx, we do our best to give you the best possible experience. We offer competitively low rates so you can find a vehicle to meet both your needs and your car rental budget. Our inventory of rental cars is large and varied, so you will never find yourself without the vehicle you are looking for. Our booking is simple, and we offer phone and email support as well to ensure that your needs are addressed before you even arrive to pick up your rental car. Picking it up is fast too, with registration taking about 5 minutes.
At Bronx, we are here for you even after you have picked up your rental car and are on the road. We support you throughout your trip, whenever and wherever you may need assistance. We know that visiting another country can be an overwhelming experience, and we want to make sure you have one less thing to worry about. We make car rental in Austria an easy and positive experience.
"How do we make your car rental experience easier?"
Your Austria car rental experience begins when you book, and we add some certainty to that process. With many car rental companies you choose a car type, but never know what vehicle you are getting until you arrive. We give you the opportunity to choose a specific model of car, so you know exactly what to expect when you arrive to pick the car up.
As a driver in a new country, you might not know all of the costs and fees that are associated with driving. We include all of these costs in your rental, simplifying the process for you. We include the cost of road fees for Austrian highways, navigation, fees for traveling to countries that are neighbors to Austria, additional driver fees and unlimited miles. We can also include the cost of delivering your car to the Vienna Airport or your hotel in Vienna.
We make it easy for you to book too, by letting you make your Austria car rental reservation without any upfront booking fees. We also make it easy to book without a bank card, so you can pay cash if needed as well. You will also get full insurance with the lowest deposit, as low as 200 Euros, and you can pay for it in cash without a payment by credit card.
"We offer some of the newest and safest rental cars in Austria."
The safety of our customers is our top priority. Our standards limit the maximum service life of a car in our fleet to no more than two years. We have this limit to ensure our customers are provided with only the newest and highest quality world-class cars for rent. Our cars are serviced and maintained in compliance with quality standards. Our cars are reliable and offered at a low price to our customers. 
In the rare occurrence of a technical problem with your rental car, contact us to report the problem and we will work to correct it quickly. We take the quality of experience seriously, and our service standards are important to us. We want you to feel secure in your decision to rent a car in Austria, and feel safe and supported while on the road in one of our vehicles. Having vehicles that are less than two years old and meticulously maintained go a long way towards ensuring a positive Austrian car rental experience.