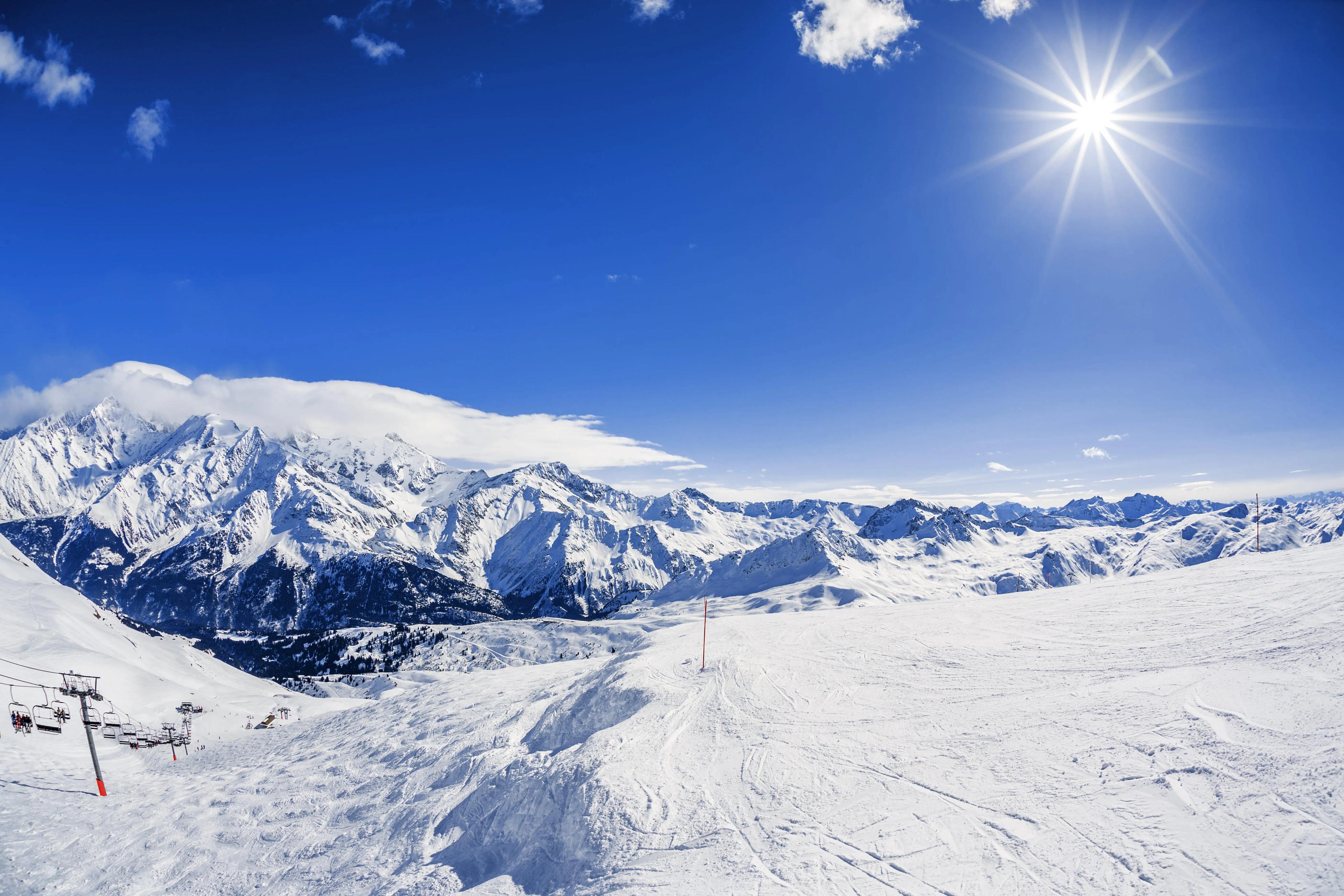 Top 5 Ski Resorts in Austria: A Winter Wonderland
Austria, nestled in the heart of Europe, is renowned for its picturesque landscapes, charming villages, and rich cultural heritage. Among its many attractions, its ski resorts are particularly prominent, offering a blend of pristine slopes, world-class amenities, and traditional Alpine ambiance. Let's delve deeper into Austria's winter wonderland.
St. Anton am Arlberg
Nestled in Austria's Tyrolean Alps, St. Anton am Arlberg stands as a beacon for skiing enthusiasts worldwide, weaving a rich tapestry of skiing evolution, Alpine charisma, and modern marvels.
Historical Legacy:
The resort is hailed as the birthplace of the transformative Arlberg Technique. Pioneered by Johann Schneider in the 1920s, this method transformed skiing from a rudimentary winter mode of transport into an exhilarating sport. Additionally, the St. Anton Ski Museum, set within a 1912 mansion, offers visitors a deep dive into skiing's metamorphosis over the centuries in Arlberg, enriched with cultural anecdotes from the region.
The Skiing Experience:
Boasting over 300 km of slopes in the Ski Arlberg area, the resort offers terrains for all skill sets. From the novice-friendly slopes of "Gampen" to the demanding descents of "Schindler Spitze," there's a trail for every thrill-seeker. Enhancing this experience is the Galzigbahn, a state-of-the-art cable car system with rotating cabins, providing skiers not just a lift to the peaks, but an immersive panoramic Alpine journey.
Après-Ski & Culinary Delights:
As the sun sets, the vibrancy of St. Anton's après-ski culture comes alive. The MooserWirt, with its title as the "world's wildest après-ski bar," offers unmatched energy and ambiance. Meanwhile, local eateries serve up Tyrolean culinary treasures, ensuring that the region's flavors resonate just as profoundly as its skiing adventures.
2. Kitzbühel
Situated in Austria's majestic Tyrolean Alps, Kitzbühel is more than a ski haven—it's an embodiment of Alpine charm combined with unparalleled skiing prowess.
Historical Legacy:
Kitzbühel, with its cobblestone streets and medieval architecture, tells tales dating back to the 9th century. While it might have started as a mining town, Kitzbühel quickly became synonymous with skiing excellence in the 19th century. The town's Ski Club, founded in 1902, is one of the oldest skiing clubs in Austria, underscoring the area's deep-rooted ski tradition.
The Skiing Experience:
Kitzbühel offers 170 km of pristine slopes, catering to skiers and snowboarders of all abilities. However, it's best known for the Hahnenkamm Race on the Streif slope—a downhill event that has gained notoriety as one of the most challenging ski races in the world. Every year, it draws the globe's top athletes and floods of spectators, eager to witness skiing at its zenith.
Après-Ski & Culinary Journey:
Post-skiing, Kitzbühel's vibrant nightlife beckons. From traditional taverns to sophisticated bars, there's a venue for every taste. The Londoner, a popular après-ski bar, has been serving patrons since 1976, capturing the essence of Kitzbühel's vibrant après-ski scene. Meanwhile, the town's eateries, ranging from quaint bistros to gourmet restaurants, offer a gastronomic journey through Tyrolean delicacies and international flavors.
3. Mayrhofen
Nestled in the scenic Zillertal Valley of the Tyrolean Alps, Mayrhofen is a unique blend of tranquil Alpine beauty and dynamic skiing excellence.
Historical Backdrop:
Mayrhofen, with its picturesque wooden chalets and idyllic surroundings, has always been a cherished destination for nature lovers. While its history as a tranquil mountain retreat dates back centuries, the town's evolution into a premier ski destination in the 20th century has only added to its multifaceted charm.
The Skiing Landscape:
Offering 136 km of meticulously groomed slopes, Mayrhofen caters to winter sports enthusiasts of all levels. One of its standout features is the Harakiri piste, with a gradient of 78%, earning its title as Austria's steepest ski slope. Equally captivating is the Vans Penken Park, a mecca for snowboarders and freestyle skiers, providing a myriad of rails, boxes, and jumps. The Hintertux Glacier, a short distance away, ensures skiing is available year-round, setting Mayrhofen apart from many other Alpine destinations.
Après-Ski & Culinary Pleasures:
As day transitions to night, Mayrhofen exudes a lively après-ski spirit. Establishments like Ice Bar and Brück'n Stadl come alive with music, dance, and a jovial atmosphere that resonates with both locals and visitors. Culinary enthusiasts aren't left behind either; Mayrhofen boasts a diverse array of dining venues, offering everything from traditional Tyrolean treats to contemporary international cuisines.
4. Ischgl
Tucked away in Austria's Paznaun Valley within the Tyrolean Alps, Ischgl is a harmonious interplay of world-class skiing, upscale ambiance, and energetic après-ski festivities.
Historical Tapestry:
Though Ischgl began as a humble Alpine farming village, its transformation into a top-tier skiing resort over the decades is a testament to its commitment to excellence and innovation. This metamorphosis didn't strip away its traditional essence, ensuring that visitors experience both its rich history and modern luxuries.
Skiing Panorama:
Ischgl is often termed the 'Mecca of winter sports', and for good reason. It boasts over 238 km of perfectly groomed slopes, accommodating both beginners and professional skiers. Its Silvretta Arena seamlessly connects with the Swiss town of Samnaun, allowing cross-border skiing experiences. Noteworthy is the resort's commitment to quality: state-of-the-art lift systems, snow-guarantee from late November to early May, and numerous off-piste adventures solidify its elite status in the skiing world.
Après-Ski & Gourmet Delights:
Ischgl's après-ski scene is legendary. As slopes start to empty, venues like Trofana Alm and Kuhstall become vibrant hubs of entertainment, music, and dance. The resort's reputation as the 'Ibiza of the Alps' isn't mere hyperbole—each season, Ischgl hosts grand concerts featuring international music stars, marking the opening and closing of the ski season. Culinary aficionados have much to celebrate here too. From rustic Tyrolean inns serving local delicacies to gourmet restaurants boasting Michelin stars, Ischgl's dining landscape is as diverse as its slopes.
5. Sölden
Sölden, gracefully situated in Austria's Ötztal Valley, represents the epitome of Alpine skiing, offering a dynamic fusion of vast terrains, state-of-the-art infrastructure, and an invigorating après-ski vibe.
Historical Layers:
Rooted deep within the valleys of the Tyrolean Alps, Sölden's journey from a tranquil pastoral settlement to a world-renowned skiing hub is nothing short of remarkable. Yet, amidst its modern allure, Sölden retains hints of its ancient charm, giving visitors a taste of both worlds.
Skiing Marvel:
What sets Sölden apart is its access to two glacier ski areas: the Rettenbach and the Tiefenbach glaciers. This not only ensures longer skiing seasons but also promises impeccable snow conditions. With over 144 km of diverse ski slopes, skiers and snowboarders, whether novices or professionals, find their perfect run here. The BIG3 platform—three viewing platforms at over 3,000 meters above sea level—offers breathtaking panoramic views of the surrounding peaks, further enhancing the skiing experience.
Après-Ski & Culinary Explorations:
As the sun dips behind the snowy peaks, Sölden transforms into a hotspot of entertainment and festivity. The Fire & Ice bar, among other lively venues, captures the essence of Sölden's vibrant nightlife. Celebrations reach a crescendo during the Electric Mountain Festival, where the slopes pulsate to the beats of international DJs. Complementing its lively social scene, Sölden's culinary offerings range from traditional Tyrolean dishes in cozy mountain huts to avant-garde creations in its fine dining establishments.
Austria's ski resorts epitomize a harmonious blend of tradition and innovation, offering world-class skiing amidst breathtaking Alpine landscapes. From St. Anton's pioneering spirit to Sölden's glacial beauty, each destination provides a unique yet quintessentially Austrian winter experience, solidifying the nation's status as a premier skiing sanctuary.