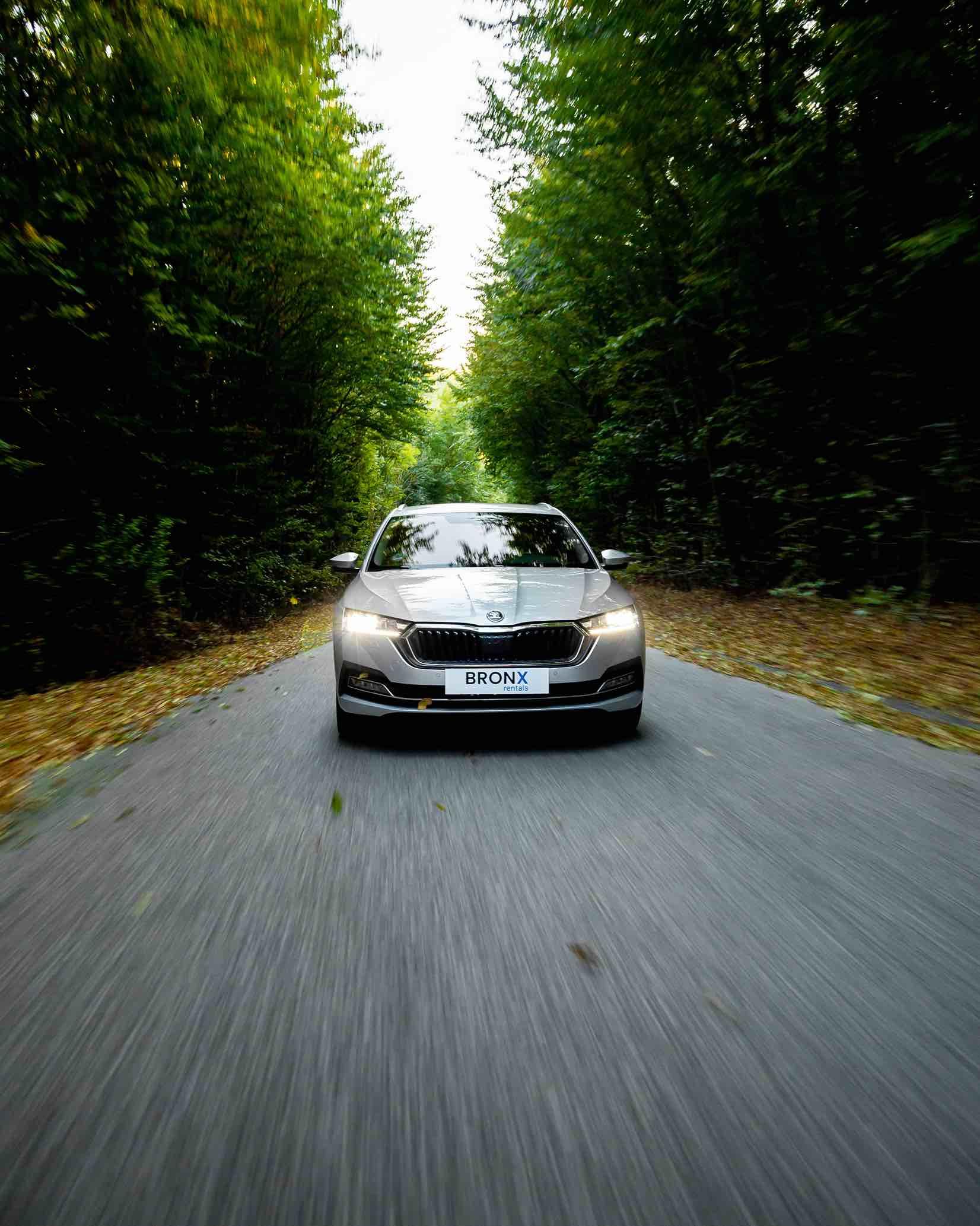 Hidden Gems Near Vienna Best Explored By Car
Just beyond the city limits lie some of the most beautiful places near Vienna waiting to be explored. Using a car hire in Vienna, such as Bronx Rentals, allows for easy access to these hidden treasures. This guide will introduce you to some of these remarkable spots.
What to See Near Vienna
Embark on a journey beyond the cityscape and discover the wonders that lie near Vienna. Here are 11 exceptional destinations that promise to enrich your travel experience if you rent a car in Austria.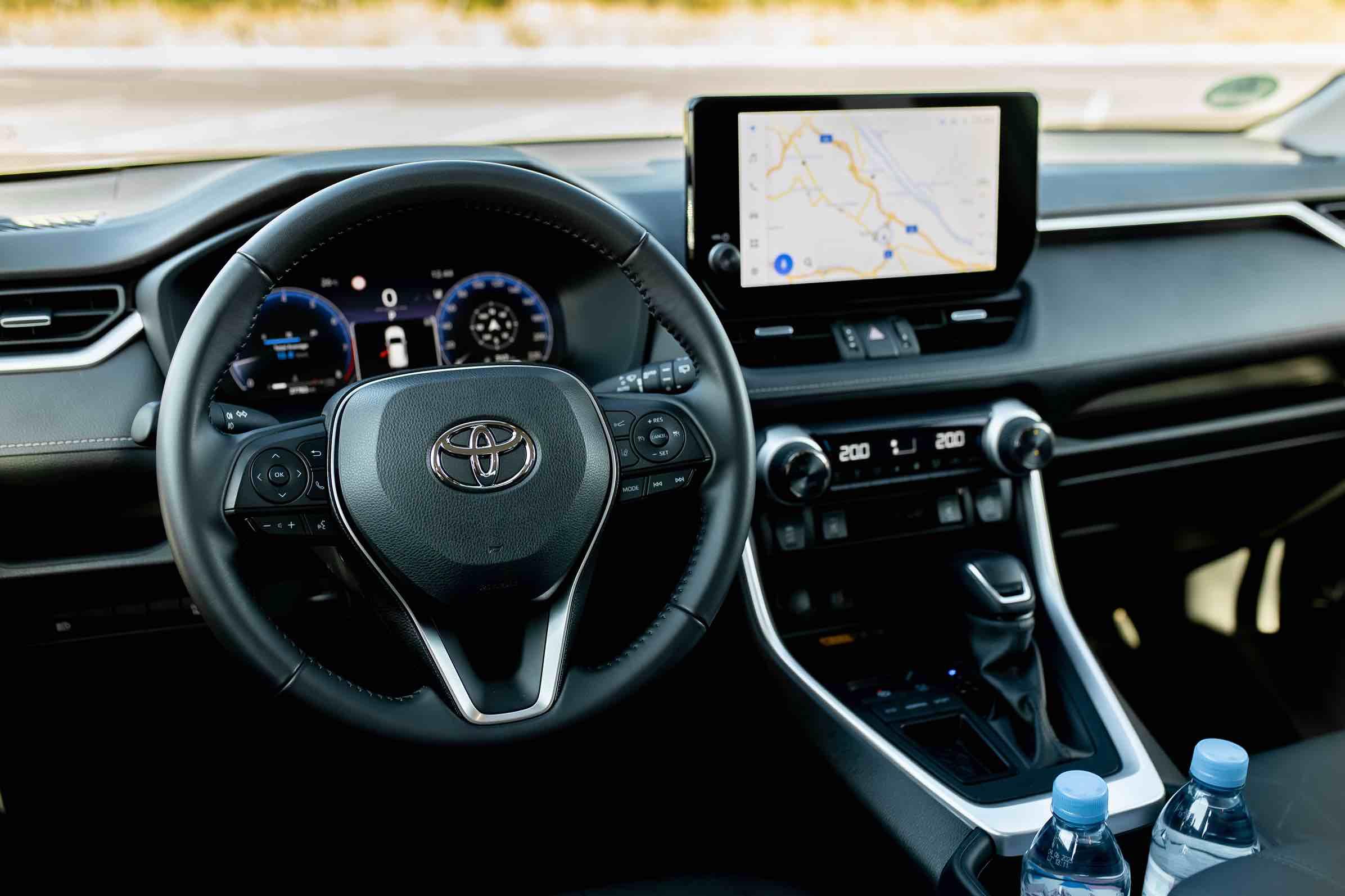 1. Laxenburg Castle and Park
Why rent a car: While reachable by public transport, a car allows for a more direct route and the flexibility to explore other beautiful places near Vienna.
Laxenburg Castle and Park is a fantastic getaway for those looking to take a break from the energy of Vienna without venturing too far. It's only a short car ride away and well worth the trip. Here, you can find yourself wandering through expansive gardens, relaxing by peaceful lakes, and marveling at the majestic castles that once served as the summer retreat for the Habsburg royal family. The park's generous space means you can find your own quiet corner easily, perfect for those who want to unwind in nature or enjoy a leisurely lunch outdoors.
Getting to Laxenburg by car is especially convenient, as it gives you the freedom to come and go as you please. Bronx Rentals or other Vienna car hire services can equip you with the wheels you need to reach this tranquil spot. Once there, the park offers plenty of activities. You can rent a boat and paddle on the lake, visit the historic castles, or simply stroll along the many paths.
Families will appreciate the playgrounds, and history buffs will enjoy learning about the park's royal past. Whatever your interest, Laxenburg Castle and Park is an accessible escape offering a slice of Austria's imperial history set against the backdrop of natural beauty.
2. Klosterneuburg Monastery
Why rent a car: Though there's a train connection, driving can be quicker and offers the flexibility to explore the town at your own pace, revealing more places to see near Vienna.
Klosterneuburg Monastery is a quick drive from Vienna and is a hub of history and architecture. This Augustinian abbey, active for over 900 years, invites visitors to step back in time and experience the grandeur of ancient Austria. Here, you can explore age-old chapels, marvel at the historic art, and maybe catch a glimpse of the monks who call this place home.
Getting there by car is handy because it lets you freely explore the nearby wine country. This region is famous for its vineyards, so you can swing by for a tasting and enjoy the rolling hills that make this area postcard-perfect. It's the kind of place where history meets the beauty of the Austrian landscape, making for a memorable day trip.
3. Gumpoldskirchen
Why rent a car: Public transport is available, but if you're planning on wine tasting and buying several bottles, having a car (and a designated driver) might be more convenient for visiting other beautiful places near Vienna.
Drive a little way out of Vienna and you'll find Gumpoldskirchen, a small village that's big on character and famous for its wine. This is where tradition comes alive in the glass – the local Heuriger (wine taverns) offer homegrown wines that are as rich in flavor as the village is in history. As you walk the charming streets, each tavern invites you in like an old friend, offering a taste of regional specialties.
With your own set of wheels, you can wander through the vine-strewn hills at leisure. These vines not only produce excellent wines but also provide stunning views. It's an experience that combines the pleasures of the palate with the beauty of the countryside, making for a perfect leisurely escape from the city.
4. Hinterbrühl's Seegrotte
Why rent a car: It's accessible via a combination of train and bus, but driving can be more direct and allows you to combine it with other nearby attractions.
Just a drive away from Vienna, the Hinterbrühl reveals a hidden subterranean world. The Seegrotte, a large underground lake created by a mining mishap, offers a quiet boat ride on its still, blue waters. It's a serene break from the outside world, where the soft echo of dripping water complements the otherworldly views.
Getting there by car lets you explore this unique attraction at your own pace. The calm boat trip across the lake is a cool respite on a warm day, and the striking cave formations are a visual treat. Visiting the Seegrotte is a journey to the heart of tranquility, offering a slice of adventure that's different from the usual tourist spots.
5. Baden bei Wien
Why rent a car: Easily reachable by train, but if you're considering hopping between the different spas or exploring the surrounding wine country, a car is beneficial.
Baden bei Wien, easily reachable by a comfortable car from Bronx Rentals, is a sanctuary of relaxation and history just a short drive from Vienna. The town is famous for its thermal springs that have been drawing visitors since Roman times. Walking through Baden, you'll feel a sense of stepping back into a more elegant era, with its Biedermeier architecture and grand parks. The thermal baths are not just about warm waters; they're a tradition of wellness that has aged beautifully with the town.
With a car, the experience in Baden gets even better. You have the freedom to explore the surrounding countryside, which is dotted with vineyards and natural trails. Whether it's for a taste of local wine or a breath of fresh air on a forest hike, driving makes these spontaneous side trips possible. It's a great way to combine the therapeutic benefits of the springs with the simple joys of nature.
6. Carnuntum
Why opt for a car rental: Although there's a train station nearby, the archeological park is a bit isolated, making a car a convenient choice.
Carnuntum is a hidden historical jewel just a drive away from the capital. This ancient Roman city has been reborn as an archaeological park where history buffs can walk among reconstructed Roman houses, baths, and temples. It's an immersive experience, allowing you to imagine life as it was thousands of years ago. The remnants of this once-great city offer a fascinating day out for anyone interested in the ancient world.
Driving to Carnuntum is the best way to go. Public transport options are there, but a car gets you straight to this off-the-beaten-path destination without fuss. Plus, having your own vehicle means you can arrive early to beat the crowds or stay late to catch the golden hour light casting long shadows over the Roman ruins—a photographer's dream.
7. Mayerling
Why opt for a car hire in Vienna: It's a bit off the main public transport routes, so having a car can save time.
Mayerling, not far from Vienna, is a place where history whispers from the walls. The hunting lodge, shrouded in the mystery of Crown Prince Rudolf's untimely demise, is now a convent. Visiting this quiet locale lets you unravel the tales of love, tragedy, and royal secrets. The drive through the scenic countryside leading to Mayerling adds to the contemplative experience, making the journey as memorable as the destination itself.
When you travel by car, Mayerling's remote beauty becomes easily accessible. You can explore at your own pace, perhaps taking a moment to wander through the surrounding woods or simply enjoy the silence that this historic place offers. It's a poignant stop on any journey, inviting reflection on the past amidst the peace of nature.
8. Burgruine Mödling
Why opt for a car rental: While Mödling is accessible by train, getting to the castle ruins and exploring the surrounding hiking trails is easier with a car.
Heiligenkreuz Abbey is a spiritual haven set amidst the lush Vienna Woods. As one of the oldest continuously occupied Cistercian monasteries in the world, it offers a peaceful retreat from modern life. The sound of Gregorian chants, often sung by the monks, fills the air with a serene resonance, inviting visitors into a meditative state.
Driving to Heiligenkreuz Abbey is not only convenient but essential for those looking to connect with this sacred space. Public transportation to this tranquil spot is sparse, so having a car means you won't miss the opportunity to experience the monastic life and the calming atmosphere. The surrounding forest also offers numerous paths for walking and contemplation, completing a visit that refreshes both body and spirit.
9. Heiligenkreuz Abbey
Why opt for a car hire in Vienna: You can reach it using public transportation, but a car provides direct access and the option to explore other parts of the Wienerwald.
Escape the bustle of modern life and find tranquility at Heiligenkreuz Abbey, nestled in the heart of the verdant Vienna Woods. This ancient Cistercian monastery, which you can effortlessly reach with a vehicle from Bronx Rentals, stands as one of the oldest in the world that's still home to a vibrant monastic community. The soul-stirring sound of Gregorian chants, a daily devotion of the resident monks, envelops the atmosphere, inviting visitors into a deep, meditative tranquility.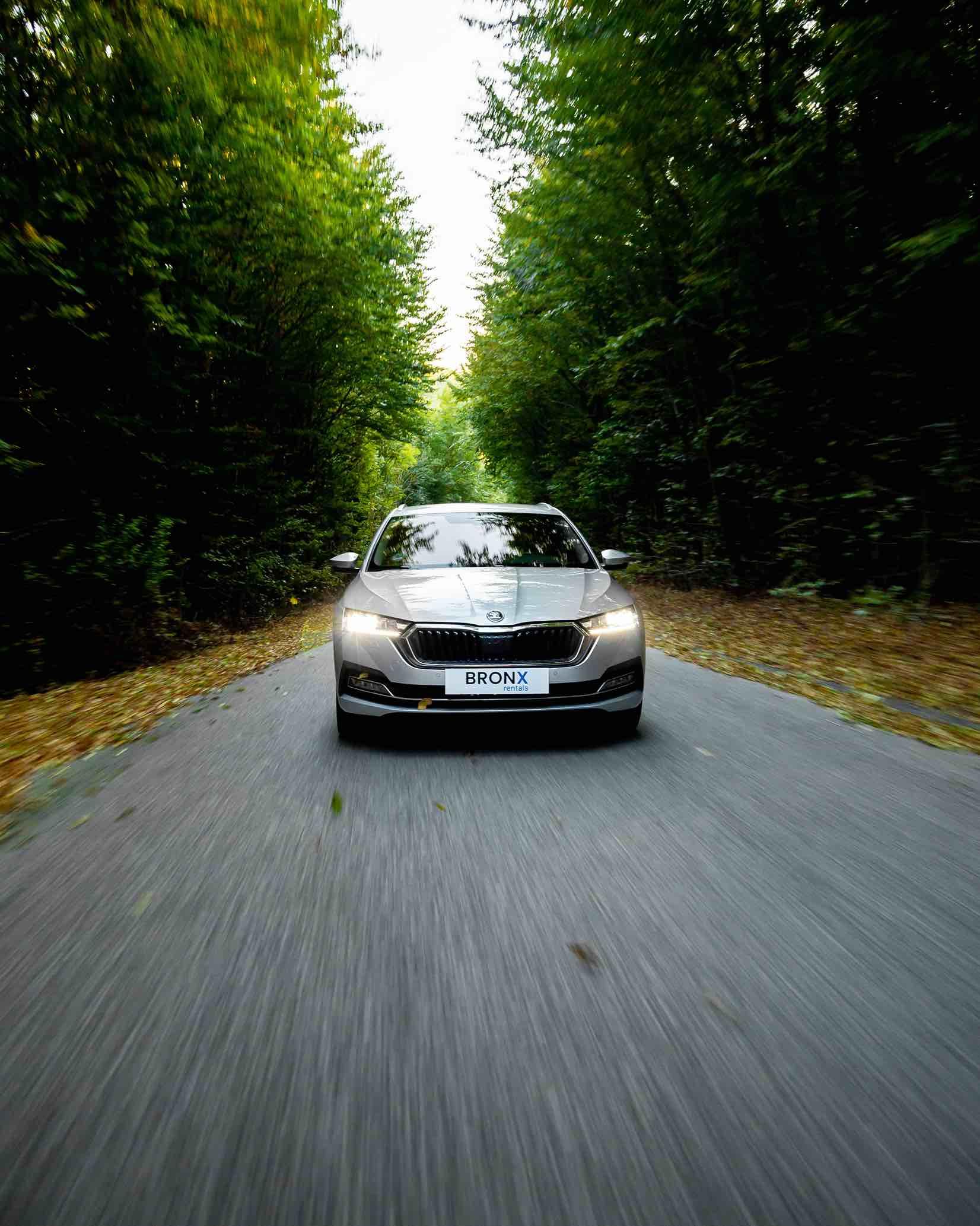 Reaching Heiligenkreuz by car is a practical choice, given the sparse public transport links. Driving there allows you to immerse yourself in the tranquility of the woods and gives you the flexibility to explore the surrounding nature trails. Each visit offers a chance for peaceful introspection, supported by the chorus of chants and the whispering woods.
10. Nationalpark Donau-Auen
Why opt for a Vienna car hire: Given the vastness of the park, having a car allows you to explore different parts of it more easily than relying on limited public transport options.
Nationalpark Donau-Auen is a sliver of wilderness stretching along the Danube River, offering sanctuary to a vast array of wildlife. It's an eco-haven where birds flit among the treetops, and the air thrums with the sounds of nature. This park is a living mosaic of water, forests, and meadows, all interwoven into a tapestry of biodiversity. For nature lovers, it's a dream; for birdwatchers, it's an absolute paradise.
While there are public transport options to the periphery of the park, a car is invaluable for delving deeper into its heart. With it, you can navigate the area freely, pausing at prime spots for wildlife watching or finding the perfect place to set down a picnic basket. It ensures that every corner of this vast natural canvas is within reach, making every visit a thorough adventure.
11. Eisenstadt and Schloss Esterházy
Why opt for a car rental: Direct trains are limited, so driving can often be quicker and offers more flexibility in exploring this region and the other beautiful places near Vienna.
Eisenstadt may be compact, but its cultural footprint is large, especially with the majestic Schloss Esterházy at its core. This city breathes music, having been the home of composer Joseph Haydn. The palace itself is a beacon of baroque architecture and a storied history, with its opulent rooms and halls that still whisper of the grandeur of bygone days.
Though Eisenstadt is connected to Vienna by train, the schedules may not always suit the spontaneous traveler. A car journey to this cultural gem is quick and uncomplicated, allowing you the freedom to explore at your leisure. Drive there, and you can make a day of it, enjoying the palace, perhaps attending a concert, and even exploring the quaint streets of Eisenstadt where melodies seem to linger in the air.
Car Hire in Vienna with Bronx Rentals
Exploring hidden gems around Vienna is a breeze with Bronx Rentals, the go-to choice for car hire in Vienna. Whether you're planning to visit secluded vineyards, historic abbeys, or tranquil parks, Bronx Rentals ensures you have the perfect vehicle for your journey. Their fleet selection caters to all tastes and needs, making it easy to find a car that's just right for the unique places to see near Vienna.
Bronx Rentals stands out with its all-inclusive approach, meaning you can drive to the most intriguing things to do near Vienna without fretting over additional fees for navigation tools, highway charges, or border crossings. The convenience of picking up your vehicle at your preferred location in Vienna, coupled with the option for cash payments and low-deposit insurance, takes the stress out of car rental.
When choosing Bronx Rentals for your exploration of hidden gems around Vienna, you'll enjoy a range of benefits:
Wide vehicle selection
All-inclusive pricing
Flexible pickup locations
Cash payment convenience
Minimal insurance deposits
Reliable customer support
Conclusion
As our journey through the less-trodden paths near Vienna concludes, we're reminded that adventure lies just a short drive away. With a car from Bronx Rentals, the hidden gems of the region — from subterranean lakes to regal castles and verdant national parks — become accessible, inviting explorations that enrich our understanding of Austria's diverse landscape and history.
These 11 best places to see near Vienna are just the beginning; the road beckons for further discoveries, each mile a story waiting to be told. So rent your car, set your sights on the horizon, and let the hidden wonders around Vienna reveal themselves at your own pace.