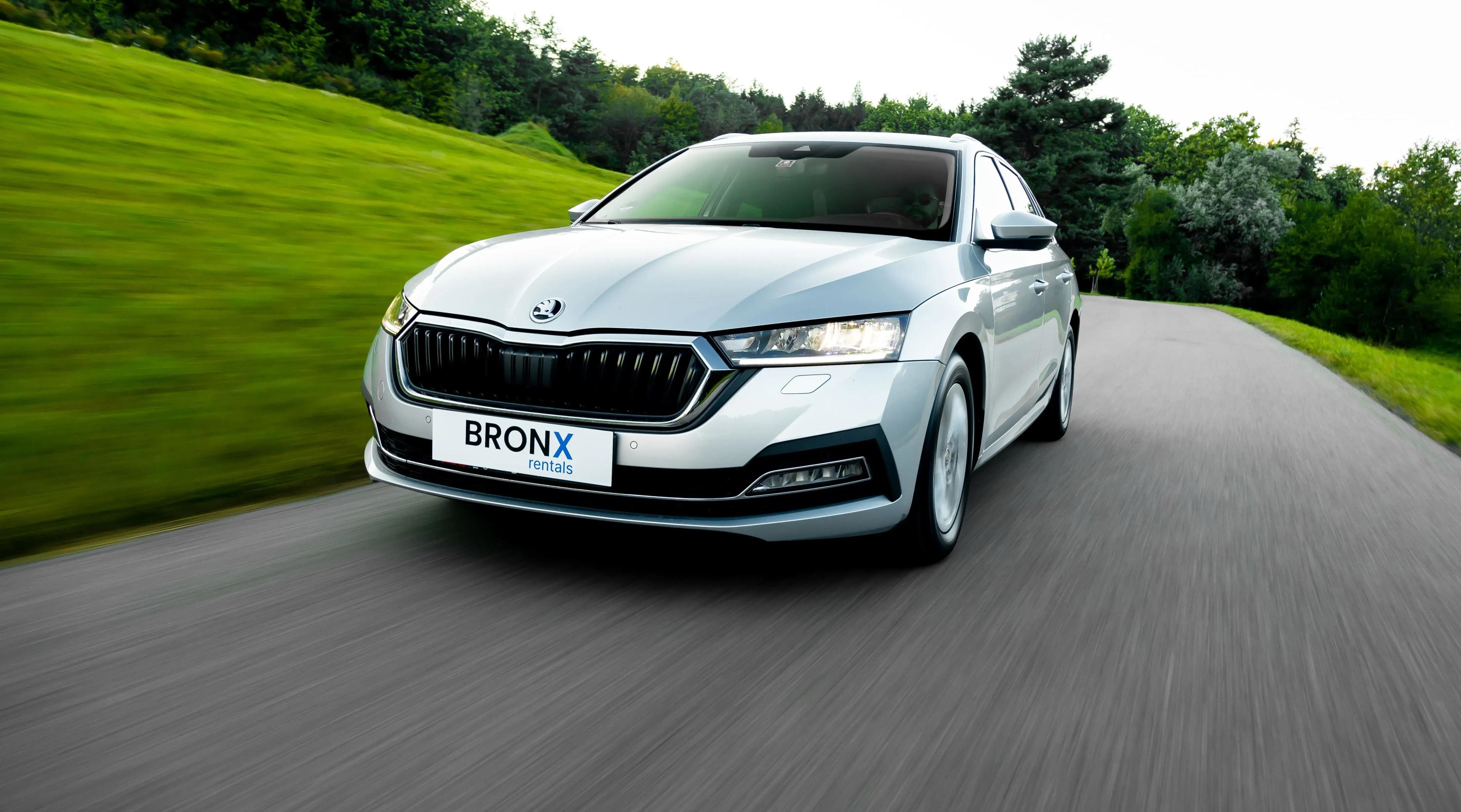 Top 7 Scenic Routes to Explore When You Rent a Car in Vienna
Vienna is not just a city; it's a starting point for numerous adventures across Austria. When you decide to rent a car in Vienna, a hub of scenic routes unfolds before you, offering a mix of historic, cultural, and natural explorations. Let's get right into it, discussing the top 7 routes to check out with your car hire in Vienna.
Tailoring Your Journey to the Calendar
While the historical streets and architectural marvels of Vienna offer their own allure, choosing to rent a car in Vienna opens up a kaleidoscope of opportunities to explore beyond the city limits, immersing yourself into the diverse Austrian landscapes. Each season, with its unique charm and challenges, curates a distinct driving experience through Austria's scenic routes.
Spring Bloom:
Renting a car in the spring unveils a Vienna surrounded by vibrant wildflower meadows and gently thawing alpine regions. The routes may weave you through valleys where blooms of color are beginning to sprout, presenting a lively backdrop for your drive.
Summer's Embrace:
In the summer, a Vienna car rental might guide you along routes that showcase lush, green fields, sparkling lakes, and bustling local festivals. This season is quintessential for enjoying lengthy drives under the expansive blue skies, exploring vineyards, and perhaps, indulging in a roadside picnic amid nature.
Autumnal Awe:
Autumn brings a captivating contrast of colors to the Austrian landscapes, making it a spectacular time to rent a car in Austria. The routes morph into pathways framed by trees showcasing a spectrum of orange, yellow, and red leaves, while the crisp air adds a refreshing element to your journey.
Winter Wonderland:
When you rent a car in Vienna during the winter, some roads take you through peaceful snow-covered landscapes, while others bring you straight to the action at various ski resorts in Austria. Driving through winter can be a different kind of adventure, offering both serene views and exciting destinations for winter sports enthusiasts. Planning your routes according to the seasonal offerings and road conditions ensures a safe and enjoyable journey through Austria's winter wonderland.
Opting to navigate through these seasonal sceneries ensures that your drive is not merely a transit but an integral aspect of your Austrian exploration. Be mindful to adapt your driving style and be prepared with necessary seasonal car equipment as you venture through various terrains and weather conditions.
'Opting for a trustworthy car rental service like Bronx Rentals will ensure your scenic drives through Vienna are pleasant, ensuring you make the most out of every route you explore.'
Top 7 Scenic Routes with a Car Rental in Vienna
Now, let's steer towards the top scenic routes that promise a rich visual and experiential journey when you rent a car in Vienna.
1. The Vienna Woods
Venturing just a few kilometers with your car, you'll be embraced by the tranquility of the Vienna Woods. While it's close to Vienna's vibrant center, the woods provide an entirely different environment, where peace and nature reign supreme, especially appealing to those who rent a car in Vienna and are eager to explore beyond city limits.
The Vienna Woods aren't merely a natural retreat but also a gateway to explore picturesque villages and alluring vineyards, nestled within the gentle, verdant hills. When you decide to hire a car, you empower yourself to navigate through these charming settings at your own pace. Immerse yourself in the leisurely rhythm of village life and take the opportunity to indulge in local wine-tasting sessions.
Best season: Spring
2. Wachau Valley
Renting a car in Vienna turns the storied landscape of the Wachau Valley into a tangible adventure, just a drive away. This UNESCO World Heritage site, situated along the Danube River, offers a harmonious blend of nature, history, and cultural explorations that encapsulate the spirit of Austria.
When you navigate through the Wachau Valley with your rented car, the interplay of natural beauty and historical significance becomes vividly apparent. Historic monasteries such as the Melk and Göttweig Abbeys stand as enduring symbols of the region's spiritual and architectural heritage.
At the same time, the charming old towns, like Dürnstein, invite explorers to step back in time, wandering through narrow, cobblestone streets and absorbing the tales encapsulated within ancient walls.
Best season: Autumn
3. Semmering
With your car rental in Vienna, the splendors of Semmering unfold as you drive through its breathtaking mountainous terrain. Beyond merely a travel route, Semmering is a destination in itself, offering awe-inspiring vistas that span across verdant valleys and towering peaks.
The Semmering Railway, a recognized UNESCO World Heritage site, stands as an architectural marvel amidst the raw, untamed beauty of the mountain range. The journey through this region is a visual feast, providing travelers with unparalleled views and an intimate encounter with Austria's formidable natural beauty, epitomizing the adventure that awaits when you rent a car in Vienna.
Best season: Winter
4. The Burgenland Wine Route
Using your car rented in Vienna, head to the Burgenland Wine Route to experience a tasty trip through lush landscapes and sprawling vineyards. This route isn't just a path but a journey through the rich wine culture of Austria. Vineyards and wineries invite you to stop, explore, and of course, taste.
While navigating through with your car, take the opportunity to dive into the local winemaking traditions of the Burgenland region. Many vineyards offer guided tours, providing insights into the winemaking process, from grape to bottle. Not just a treat for your palate, the Burgenland Wine Route also offers stunning scenic views, making every sip a little bit sweeter amidst the captivating Austrian countryside.
Best season: Summer
5. The Romantic Road
Rent a car in Vienna and let Lower Austria's Romantic Road lead you through a journey marked by charm and historical allure. This isn't just a drive; it's an experience that strings together quaint towns, vineyards, and numerous castles in a meandering path through Austria's rich history and vibrant present.
Every town and castle along the route has its own story, giving you plenty of reasons to pause, explore, and get lost in a bygone era. Castles like the Rosenburg and Burg Rappottenstein tell tales of eras gone by, while cozy, inviting vineyards offer a perfect break to relax, sample local produce, and simply enjoy the serene settings that surround you.
Best season: Spring/Summer
6. The Danube Valley
When you rent a car in Vienna, the enthralling Danube Valley becomes an accessible adventure, inviting you on a drive along a river that has inspired countless artists and poets. This isn't just a trip; it's a cruise on wheels where every bend in the road introduces you to stunning river views, vibrant towns, and pockets of rich Austrian culture.
Melk Abbey, a baroque masterpiece, is a must-visit, offering a blend of historical significance and architectural splendor. With car hire in Vienna, you can visit charming villages that dot the valley, exploring local markets, savoring Austrian cuisine, and experiencing the warmth of its people.
Best season: Summer
7. Hochstraße
Rent a car in Vienna and take a spin up Hochstraße for a trip that's as refreshing as it is visually stunning. This isn't your average drive. Hochstraße treats you to a spectacular display of Vienna's landscapes from a fresh, elevated perspective. Simply put, the route is a joy to drive, with every twist and turn revealing sweeping, eye-catching views that transform the journey into a dynamic visual experience.
Your rental car in Vienna is your ticket to experiencing the wide-open beauty of Hochstraße. Along the way, you'll find plenty of spots to pull over, get out, and dive into the natural scenery around you. Whether it's capturing a perfect photo, enjoying a quiet moment in the peaks, or simply soaking in the vast, panoramic sights, your drive along Hochstraße is an exploration of Austria's splendid, high-altitude scenery.
Best season: Autumn
Essential Tips for Rental Car in Vienna
Choose the Right Rental Service. Starting your journey with the right car rental in Vienna is crucial. Consider choosing a reliable company that prioritizes customer satisfaction and offers a wide range of vehicles. We recommend Bronx Rentals for their professional service, diverse car options, and friendly staff, ensuring your travel around Vienna is smooth and hassle-free.

Book in Advance. Avoid the last-minute rush and potential price hikes by booking your Vienna car rental well ahead of your trip. Especially during peak tourist seasons, securing your preferred vehicle in advance will save you from settling for less desirable options.

Check the Vehicle. Before you drive away, inspect the vehicle thoroughly. Look for any existing damage and ensure it's documented by the rental company. This step is crucial to avoid being charged for damages you didn't cause.

Know the Driving Rules. Familiarize yourself with the local driving laws in Vienna to ensure safe and lawful driving. This includes understanding speed limits, parking rules in Vienna, and any zone restrictions, making your travel through Vienna seamless and stress-free.

Plan Your Routes. While spontaneity has its charm, having a basic route planned out, especially for scenic drives, will ensure you get to experience all the highlights without unnecessary backtracking or getting lost.

Consider Additional Features. Think about any add-ons you might need, such as GPS, child seats, or additional drivers, and ensure they are included in your booking to make your trips with the car rental in Vienna comfortable and convenient.
Final Thoughts on Scenic Journeys from Vienna
Explore the breathtaking sights of Austria with ease when you rent a car in Vienna. Unlock the freedom to discover every charming village, lush vineyard, and mountainous terrain at your own pace. With Bronx Rentals, enjoy a hassle-free and reliable Vienna car rental service, turning every drive into a delightful adventure through Austria's beautiful and culturally rich landscapes. Let every kilometer tell a story, making your journey as memorable as the destinations.