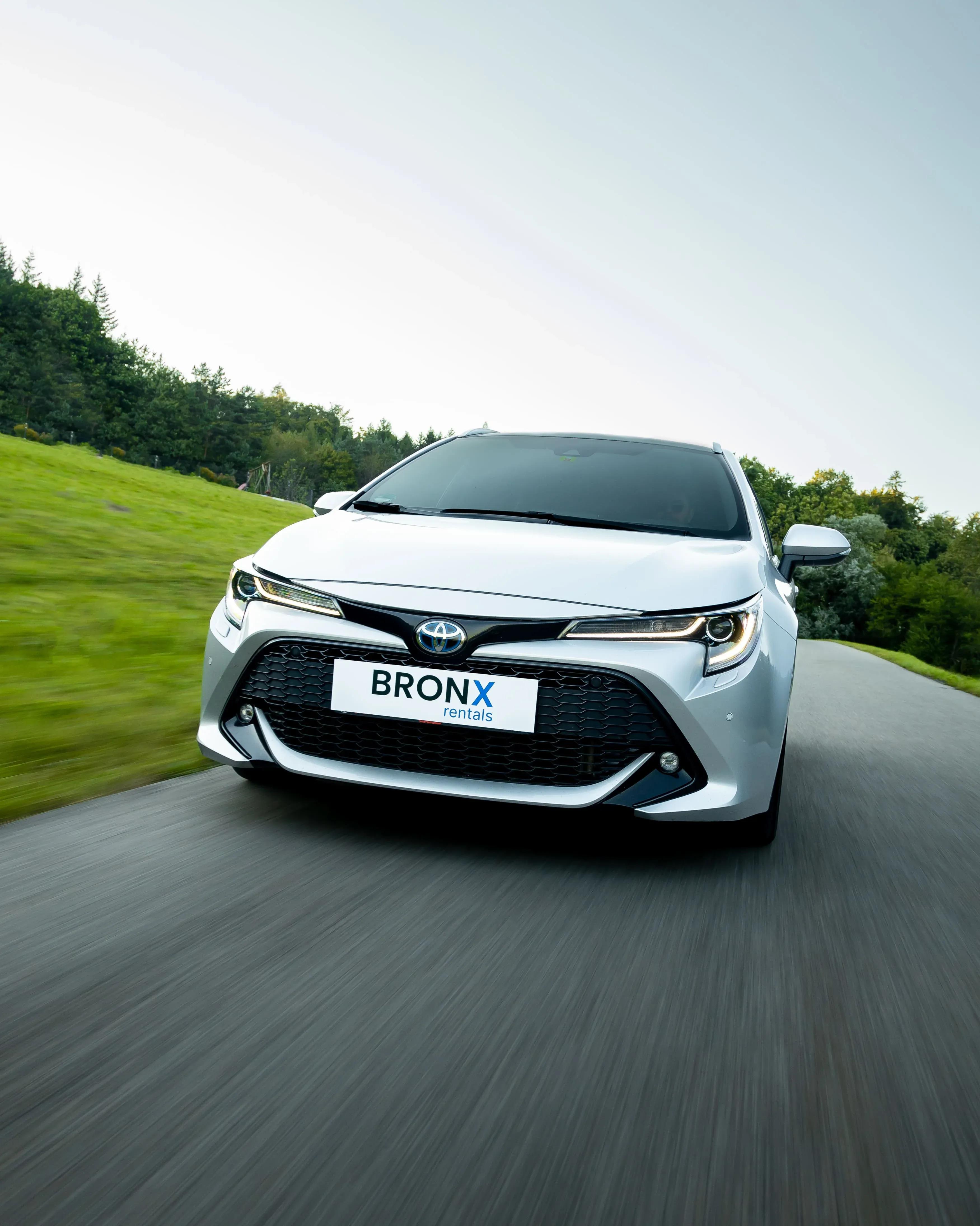 Why Rent a Car in Austria? Discover the Untouched Corners
Austria, with its backdrop of alpine landscapes, historic landmarks, and vibrant cities, serves as a testament to Europe's charm. While there are multiple ways to explore this European gem, opting to rent a car in Austria offers a distinct advantage – the freedom to uncover its untouched corners.
Benefits of Car Rental in Austria
Nestled in central Europe, Austria boasts both city charm and breathtaking nature. But what makes renting a car in Austria so special? It's about experiencing the journey as much as the destinations.
Let's explore the myriad advantages of taking the driver's seat on your Austrian journey:
Flexibility & Freedom: Having a car at your disposal allows you to move at your own pace. Unlike relying on public transport schedules, you decide when to start your day, where to go, and how long to stay.
Access to Remote Areas: Austria boasts numerous attractions that are not easily accessible by public transport. From secluded Alpine villages to hidden scenic spots, a rental car allows you to explore off-the-beaten-path destinations.
Cost-Efficient for Groups: If you're traveling with family or a group of friends, renting a car can be more economical than buying train or bus tickets for everyone, especially for longer distances.
Convenience: No waiting for buses, trains, or taxis. A rental car means you have transportation whenever you need it, ideal for impromptu plans or changes in itinerary.
Comfort: Personal cars often offer more comfort than public transport, especially if you're traveling with luggage or children. You can leave your belongings in the car, listen to your choice of music, and make stops whenever you wish.
Exploring Beyond Tourist Areas: While cities like Vienna, Salzburg, and Innsbruck are well-connected by public transport, there's much more to Austria. With a rental car, you can explore lesser-known towns, indulge in local cuisines, and discover authentic Austrian experiences.
Scenic Drives: Austria offers some of Europe's most picturesque driving routes, like the Grossglockner High Alpine Road. Experiencing these scenic routes is best done at your own pace, with the liberty to stop and take in the views whenever you want.
Austria Beyond Vienna
While Vienna is undeniably mesmerizing, Austria has so much more to offer. A rental car in Austria is akin to a golden ticket, granting you entry to lesser-known locales and experiences.
Historic Salzburg: The birthplace of Mozart and the backdrop for "The Sound of Music," Salzburg is a harmonious blend of music, history, and architecture. Explore the Hohensalzburg Fortress or relax by the Salzach River, all at your own pace with a rental car in Austria.
The Alpine Beauty of Tyrol: Home to some of Europe's best ski resorts and summer hiking trails, Tyrol promises a rendezvous with nature. The panoramic Grossglockner High Alpine Road is a must-drive route.
Innsbruck's Charm: Often overshadowed by its bigger counterparts, Innsbruck, with its blend of urban sophistication and mountainous charm, is a traveler's delight. The town's Golden Roof, alpine zoo, and nearby Swarovski Crystal Worlds are gems waiting to be discovered.
When you rent a car in Austria, the country's Alpine landscapes beckon with a promise of memorable drives. The Grossglockner High Alpine Road is not merely a route; it's a journey through Austria's heart, where every twist and turn unveils a new vista, from towering peaks to verdant valleys. As you ascend, the sight of Austria's highest mountain, the Grossglockner, emerges as a sentinel overlooking the land.
Yet, for those seeking a blend of thrill and beauty, the Silvretta High Alpine Road presents a challenge with its winding paths and the backdrop of the Silvretta mountain range. Meanwhile, the Nockalm Road offers a more peaceful traverse, highlighting the gentler beauty of the Nockberge Mountains.
"Renting a car from Bronx Rentals is as easy and enjoyable as driving your own car."
Rent a Car in Austria: Smooth and Stress-Free
For first-time visitors, the thought of driving in a foreign land can be daunting. However, Austria's exemplary infrastructure ensures a smooth ride. Clear road signs, well-maintained roads, and friendly locals make the driving experience a breeze.
When you rent a car in Austria, most service providers equip you with:
Comprehensive maps.
GPS devices upon request.
Insider tips on destinations, scenic routes, and local norms.
Cost-Effectiveness of Car Rental
The question often arises: With efficient public transport available, why rent a car in Austria? Here's the breakdown:
Flexibility: No fixed schedules. No missing out on spontaneous detours or stops.
Comprehensive Exploration: With a rental car in Austria, every nook and cranny becomes accessible.
Budget-Friendly Options: Numerous deals and packages cater to various travel durations and needs, making car rental in Austria a cost-effective choice.
Why Choose Bronx Rentals for Your Austrian Adventure?
When embarking on an Austrian journey, choosing the right car rental service can make all the difference. Bronx Rentals simplifies this decision, ensuring a seamless and stress-free experience.
Unparalleled Convenience and Choice
With Bronx, car rental in Austria is not just about mobility; it's about choice. Unlike other agencies, Bronx Rentals offers the opportunity to choose a specific model of car. This ensures that there are no surprises when you arrive; you get exactly what you expect.
Bronx Rentals stands out by offering an all-inclusive rental experience. Fees for Austrian highways, navigation tools, country border-crossing, additional drivers, and unlimited miles are all incorporated into your package. This all-encompassing approach means fewer worries about hidden costs or unexpected fees.
Ease of Pickup: Whether you're landing at the Vienna Airport or staying at a hotel in Vienna, Bronx Rentals can deliver your car right to you. The registration process is swift, clocking in at about 5 minutes, so you can hit the road without delay.
Transparent and Flexible Payment: Booking with Bronx Rentals is straightforward with no upfront booking fees. Even if you don't have a bank card, Bronx Rentals offers the flexibility of cash payments. Moreover, full insurance with the lowest deposits starting from as low as 300 Euros ensures peace of mind. And yes, you can even cover this deposit in cash without relying on a credit card.
Dedicated Support: Traveling in a foreign country can have its challenges, but with Bronx Rentals, you're never alone. Their dedicated support accompanies you throughout your trip, ensuring that help is just a call or email away, anytime and anywhere.
Conclusion: The Open Road Awaits
Austria is a country that beckons to be explored without constraints. Renting a car in Austria, particularly for regions around Vienna, promises a journey rich in experiences, memories, and stories. So, embark on an adventure where the destination is not just the places you visit, but the journey itself.
Opting for Bronx Rentals means prioritizing convenience, transparency, and support. They go above and beyond to make car rental in Austria not just a necessity, but an enjoyable part of your adventure.