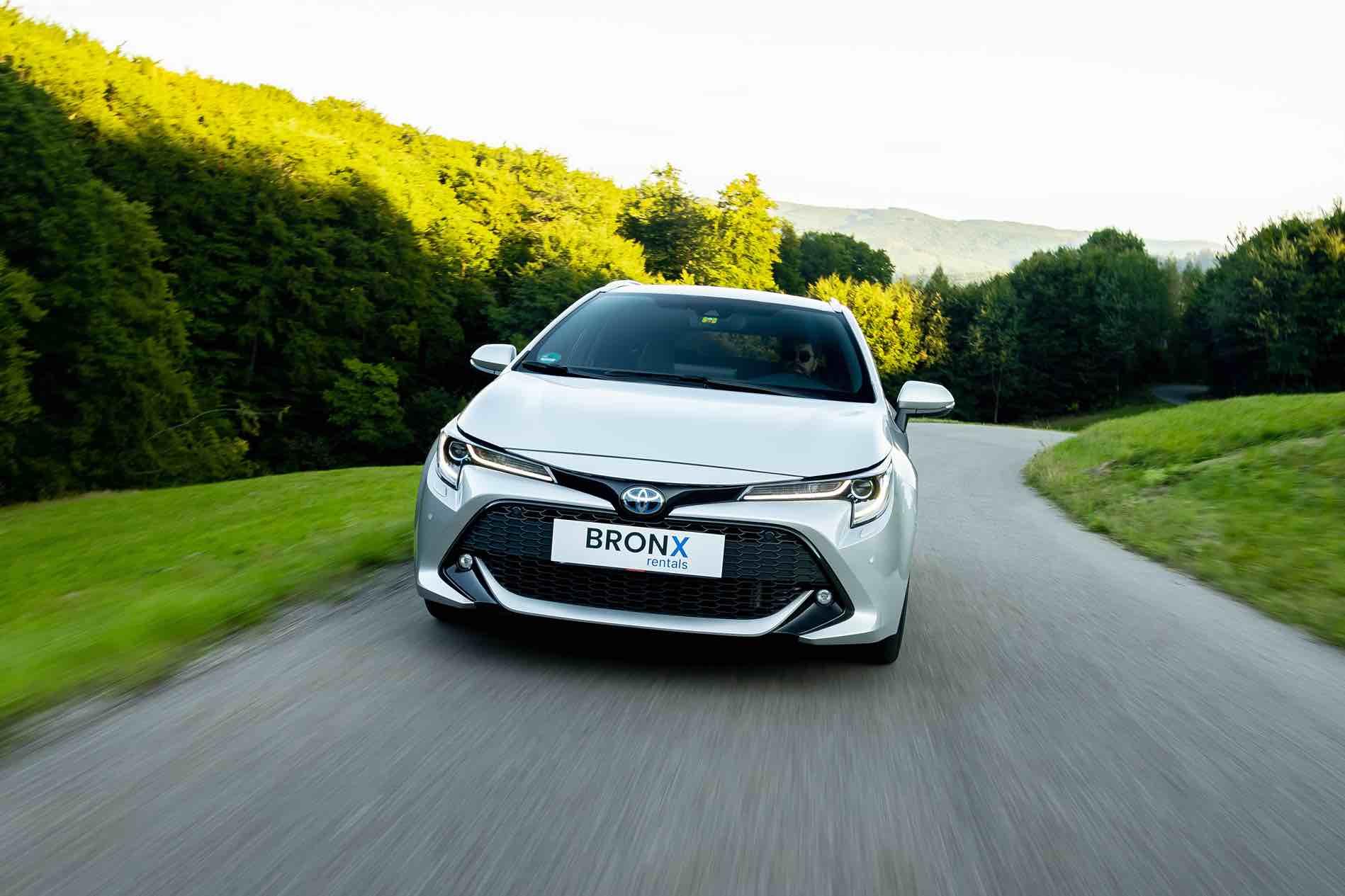 Car Rental in Salzburg for First-Time Visitors
If you're planning to rent a car in Salzburg and need guidance, this comprehensive guide is designed to help you. It covers everything from choosing the best vehicle from Bronx Rentals to understanding local driving rules, ensuring your journey in Salzburg is both smooth and memorable.
Why Choose a Rental Car in Salzburg
Renting a car in Salzburg offers a unique advantage for travelers, especially for those visiting for the first time. This picturesque city, nestled in the heart of Austria, is more than just its urban center. While Salzburg's historic streets and baroque architecture are enchanting, having a rental car in Austria opens up a whole new dimension of exploration.
You're not just limited to the city's attractions; you have the entire region at your fingertips. This means you can spontaneously decide to visit a nearby lake, a hidden mountain trail, or a quaint village without the constraints of public transport schedules.
The real charm of Salzburg often lies in its surrounding areas, which are rich in natural beauty and cultural heritage. Imagine driving through scenic routes that wind through the lush Austrian countryside, with the freedom to stop wherever and whenever you want.
You could spend a morning exploring the iconic Hohensalzburg Fortress, and by afternoon, find yourself in the tranquil settings of the Salzkammergut lake district, all thanks to the convenience of your car rent in Salzburg. This flexibility enhances your travel experience, allowing you to absorb the beauty and tranquility of the Austrian landscape at your own pace.
Moreover, a car rental in Salzburg can be a practical choice. It simplifies things like shopping trips, especially if you plan to buy local products or souvenirs that are cumbersome to carry on foot or in public transport. For families traveling with children or those planning to venture into the more rural areas, the comfort and security a rental car provides can be invaluable. In essence, renting a car in Salzburg can transform a good trip into an unforgettable journey, filled with ease and personal discoveries.
Selecting the Right Vehicle
Choosing the perfect vehicle for your Salzburg journey is a crucial step in planning your trip. Bronx Rentals offers a diverse fleet to cater to every traveler's needs, making your car rental experience in Salzburg both comfortable and tailored to your preferences.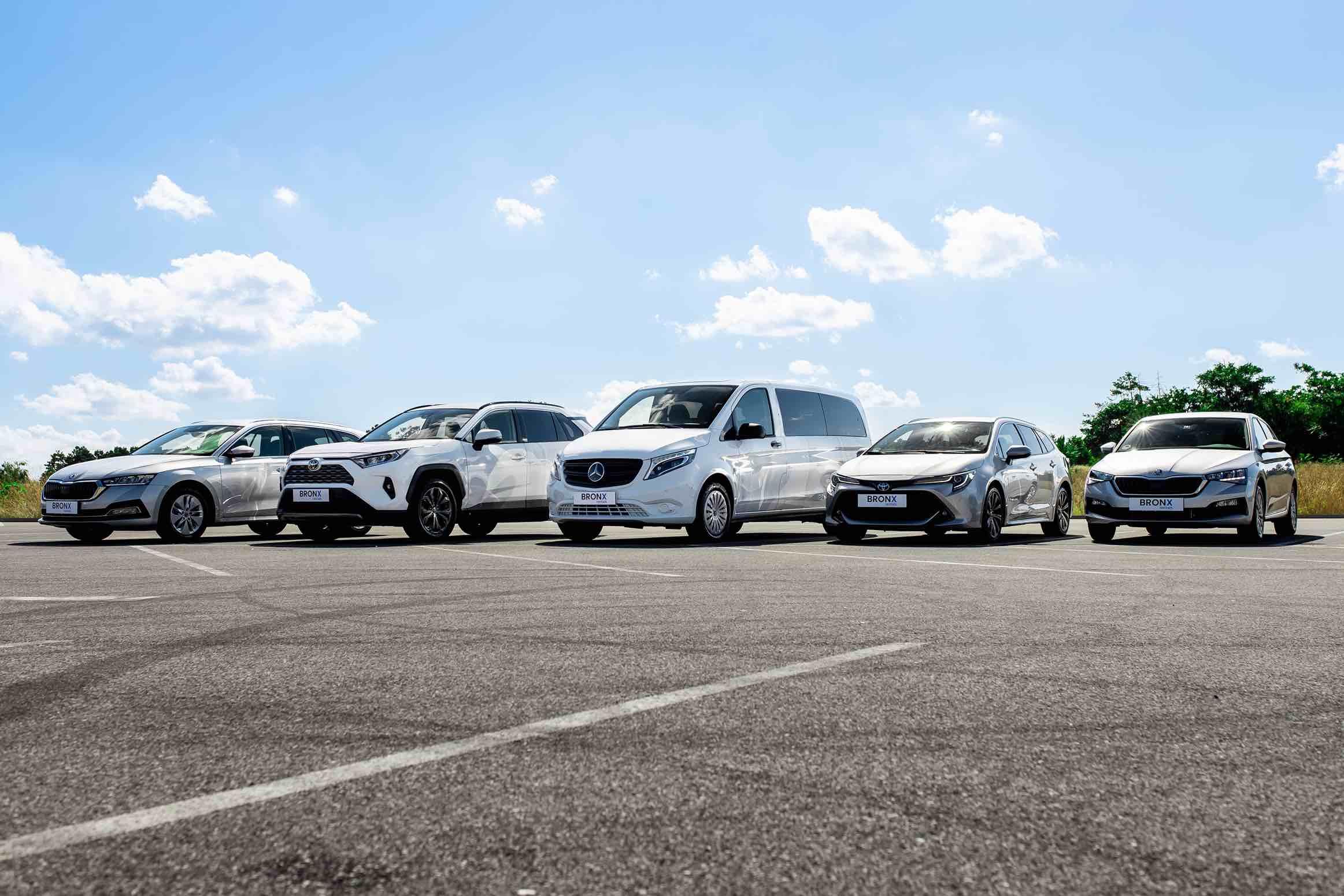 Understanding Your Needs: The first step in selecting a vehicle is to assess your travel needs. Are you planning to explore the urban elegance of Salzburg, or are you venturing into the picturesque countryside? For city tours, a compact car might be ideal, offering ease of navigation through narrow streets and finding parking spots. However, if you're planning to immerse yourself in the breathtaking landscapes of Austria's countryside, an SUV from Bronx Rentals could provide the added benefit of comfort and space.

Considering the Group Size: If you're traveling with family or a group, space and comfort become even more important. Bronx Rentals boasts a variety of larger vehicles, ensuring that whether you're traveling with family, friends, or carrying extra luggage, there's a car that fits your group size and requirements. Whether you need a spacious minivan for a larger group or a full-sized car with ample trunk space for all your luggage, Bronx Rentals has you covered.

Vehicle Features for a Smooth Journey: When exploring Salzburg and its surroundings, you'll want a car that comes with the right features for a hassle-free trip. Bronx Rentals offers vehicles equipped with modern amenities such as GPS navigation, helping you find the best routes with ease. If you're visiting during winter, consider requesting a car with winter tires and additional safety features to navigate the snowy conditions confidently.

Tailoring to Your Budget: Budget is always a key consideration when renting a car in Vienna or other Austrian cities. Bronx Rentals caters to a range of budgets, offering everything from economical models for cost-conscious travelers to luxury vehicles for those seeking a more upscale experience. Our transparent pricing, inclusive of road fees and insurance options, ensures you can find a vehicle that aligns with your budget without worrying about hidden costs.

Flexibility and Convenience: Whether you're landing at Salzburg Airport or arriving in the city from another location, Bronx Rentals offers flexible pick-up and drop-off options. This means you can start your journey right off the bat, without any delays, and return the vehicle with equal ease.

Reliability and Safety: Safety and reliability are paramount, and with Bronx Rentals, you can rest assured that you're in good hands. Our vehicles are well-maintained and regularly serviced to meet high safety standards. Plus, with a fleet of cars that are no more than two years old, you're getting a reliable and modern vehicle for your exploration of Salzburg.
Understanding Rental Agreements
Grasping the details of a rental agreement is a crucial part of the process when you rent a car in Salzburg. This document contains important information that can significantly affect your rental experience, so it's crucial to understand every part of it.
The first key area to pay attention to is insurance coverage. Different rental agreements come with various types of insurance, and it's important to know what is included, such as collision damage waiver or theft protection, and what the deductibles are, if any. Additionally, the agreement will outline the mileage policy. Some agreements offer unlimited mileage, which is great for long journeys, while others may have a limit, which is something to consider if you plan to travel extensively.
Another important aspect to consider is the fuel policy. Rental companies usually offer options like 'full to full' (pick up and return the car with a full tank) or 'full to empty' (pick up full and return empty), and each has its implications on your travel budget. Be sure to also look out for any additional fees that might not be immediately apparent, such as late return fees, additional driver fees, or fees for young drivers.
If you're planning to cross into neighboring countries, ask about the policy on cross-border travel to ensure you're compliant with the rental terms. Understanding these elements of your rental agreement in Salzburg will help ensure a smooth experience, free from surprises, allowing you to focus on enjoying your trip.
Driving Tips When Renting a Car in Salzburg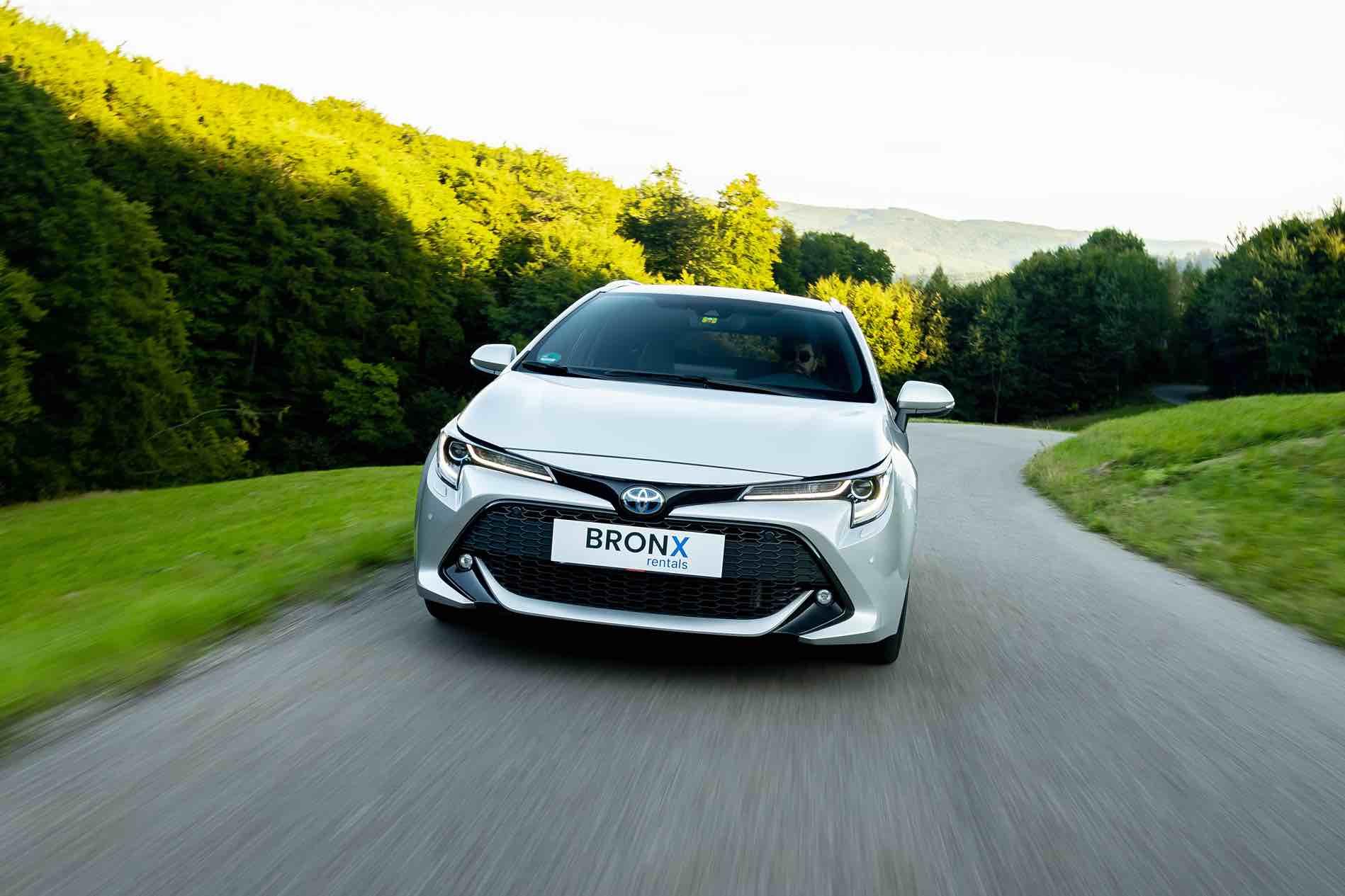 While driving your rental car in Salzburg, remember that Austria drives on the right-hand side of the road. Speed limits and traffic rules are strictly enforced, so ensure you adhere to them. Always carry your driver's license, passport, and rental documents while driving.
Navigating in Salzburg is relatively straightforward, with well-marked roads and modern GPS systems available in most rental cars. However, when it comes to parking, it's wise to be mindful of the designated zones, especially in the city center where parking can be limited. Many areas operate a 'blue zone' parking system, where you display a parking disc with your arrival time. These are often free for a set period, typically up to 90 minutes. Look for Park & Ride options on the outskirts of the city for convenience.
Be aware of the unique driving conditions if you're traveling during winter. Snow and ice are common, so when you rent a car in Salzburg, ensure it is equipped with winter tires, and make sure you're comfortable driving in these conditions. Also, remember that using a mobile phone while driving is illegal unless you have a hands-free system.
Lastly, while driving through the picturesque Austrian countryside can be relaxing, stay vigilant for cyclists and pedestrians, especially in rural areas where they might share the road. Enjoy your drive through Salzburg, taking in the beautiful scenery and rich culture at your own pace.
Day Trip Ideas with Your Rental Car in Salzburg
Exploring the region around Salzburg with a rental car opens up a treasure trove of day trip opportunities. One must-visit destination is the enchanting town of Hallstatt, just over an hour's drive from Salzburg. Nestled between the Hallstätter See and the Dachstein mountains, Hallstatt is known for its stunning views and rich history, including the world's oldest salt mine. Stroll through its picturesque lanes, enjoy a boat ride on the lake, or visit the fascinating ice caves in the nearby Dachstein mountains.
Another excellent day trip is to the Salzkammergut Lake District. This area, famed for its crystal-clear lakes and majestic mountain backdrops, offers endless opportunities for relaxation and adventure. Drive around the beautiful Wolfgangsee or Mondsee, stopping for a swim or a hike. The scenic village of St. Gilgen, often called the Mozart Village due to its connection to the composer's family, is also a delightful stop.
For those interested in history and architecture, a trip to the medieval fortress of Hohenwerfen, about 40 minutes south of Salzburg, is highly recommended. This impressive castle, perched atop a 155-meter-high rock, offers breathtaking views of the surrounding Berchtesgaden Alps. Inside, you'll find a fascinating museum, and the castle also hosts falconry demonstrations, adding an extra layer of excitement to your visit.
Check out our other post about the most beautiful places near Vienna to visit by car.
Final Thoughts on Car Rental in Salzburg
Opting to rent a car in Salzburg through Bronx Rentals is a fantastic decision for those wanting to fully immerse themselves in the city and explore its stunning surroundings. This choice provides the ultimate flexibility to tailor your journey and the convenience to uncover the lesser-known beauties of the region. With careful planning and the right information, your experience with Bronx Rentals can make your Salzburg visit seamless, delightful, and a key highlight of your Austrian travels.